Six months in Evita Sheffield to Stoke, Much Fun!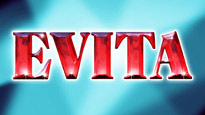 So finally what must be at least six months of the show being out on tour I finally got to catch up with my mate Andy Weddell. His show Evita was to move from Sheffield to Stoke on Trent, and the talk towards the beginning of the tour was leading to me being lead PSE but none the less better late than never. And that was the theme for the weekend. Arriving in Sheffield I met up with the team, all started well. The get out went swimmingly, we matched Alex's time from Milton Keynes, which was best part two hours off that the rest of the tour has been. This is also the best get out weekend of the year as the clocks went back giving us another hour in bed! Awesome! So we were on the bus for 1am GMT quite a result. We surfaced about 9am in Stoke-on-Trent, now I've been to Stoke before and it's not the most cosmopolitan place in the world so I had done my research and found somewhere to get breakfast. Fed and watered we returned to the Regent Theatre only to discover that our truck was to be 20 minutes late as there had been an accident. No major dramas, Andy and I did a walk round and worked out how everything was to be. 10:30 came and went so it was off to the sound department catering van to Brew up. No more news on our truck much suggestion that he was just coming round the corner now oh he can see you... Yeah right. In lieu of anything productive to do we set about keeping our selves amused. First on the list was Andy's Sinclare folding bike, much fun would have been improved if the tyres had been inflated correctly. Next on the list was a little Traffic cone loud haler action, only to be replaced by some set dolly racing. All much fun! Anyway our truck turned up two hours late, that's eleven hours after we closed the doors on it in Sheffield, and yes that's the Sheffield about an hour away. Anybody recommend a trucking company?
We made up time well on Sunday and got our selves in good shape, well done team! It was half nine when we left on the Sunday, which I think was not bad going. Monday also went well, I was really pleased with how it sounded and it was great to be back with Andy. That team has had a fairly rough ride on this tour and I think they have got their gig in really good order considering.
Hopefully everyone is as impressed with our work as I was and I'll be back!